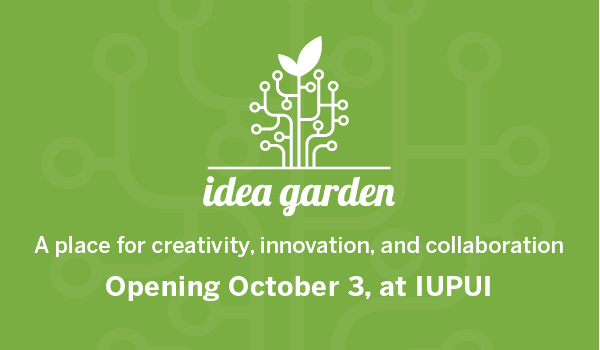 Two-Step Login (Duo) "Remember me" period extended
But still keep your Duo device with you at all times.
Good news! UITS has extended the period of time you can go between Duo authentications to seven days. The expanded time frame will make completing a Two-Step Login on your chosen device more convenient throughout the week—without compromising security. This change comes after seeing no increase in compromised accounts with the most recent extension from 12 to 24 hours.
After logging in with your username and passphrase, you'll now see the option to "Remember me for 7 days" for Two-Step Login. Tick the box under the green buttons and you won't need to Two-Step in that device and browser for seven days. For your security, only choose this option on a computer you trust. But, don't forget to keep your Duo device on you at all times, so you don't get stuck!
We recommend using the Duo mobile app as your best and most convenient two-step method.
Learn more about Two-Step Login (Duo) >>
Cybertech Midwest 2018
Conference providing a 30% discount for Indiana residents.
As companies across Indiana connect, cybersecurity is no longer just an IT problem—it's a business problem. On October 23, Cybertech and the State of Indiana will present the first-ever Cybertech Midwest conference in Indianapolis, focusing on global cyber threats, solutions, innovations, and technologies.
Attendees will hear from state legislators and government officials, tech executives, academic experts, and more on a wide range of topics, including:
Internet of Things (IoT) and healthcare
Cybersecurity in the energy and water sectors
Securing the cyber workforce
Cybersecurity for elections
Cyber basics for small business and government
Preparing and responding to a cyber attack
Indiana residents receive a 30% discount on registration with the promo code iot45077400dis. Space is limited, so register today!
Get more information or register to attend the conference >>
Speed Dating with Learning Technologies
Find your perfect teaching tech match. 
If you're having trouble finding the tech tool of your dreams, you might need to try something new. The first Speed Dating with Learning Technologies event was a hit, so it's time to do it again.
At the interactive event, matchmakers at each station will introduce you to one of IU's tech services, and you'll spend about ten minutes asking questions and getting to know the tool better. When the time is up, you'll move on to your next "date."
Faculty, associate instructors, graduate students, and staff are welcome to attend. Space is limited, so be sure to sign up by the registration deadline, Friday, September 28.
When: Friday, October 5, 11:30am-1:30pm
Where: Student Building 015, IU Bloomington
Teaching with Technologies Faculty Showcase
Learn how to use IU's tech resources in this webinar series.
As an IU faculty member, you have a wealth of technology available to use in your courses and the Teaching with Technology Faculty Showcase is here to help you understand how to use it.
Sponsored by the Centers for Teaching and Learning, the webinar series features an IU faculty presenter illustrating how they use the technology, followed by an in-depth exploration of the featured technology.
Upcoming sessions include:
9/20—Looking through the glass: Light board technology for recorded lectures
10/9—Virtual exploration of cultural themes: Using Google Cardboard in classroom settings
11/12—Piazza for collaborative learning and problem-solving
Join live webinars via Zoom from 12:00-1:00pm or attend the webinar at your campus teaching and learning center. Previous webinars are also available online.   
Register for upcoming events >>
KeepTeaching
UITS guide helps move classes online.
Instructors might need to move a class online for any number of reasons: a building closure, inclement weather, flu outbreak, zombie apocalypse. IU's IT resources make it easy to make the shift quickly and seamlessly—online plans can even be set up at the beginning of the semester.
The UITS KeepTeaching guide offers step-by-step information about keeping a class running during unforeseen circumstances, along with general principles for online teaching and strategies for meeting teaching goals.  
In a significant crisis, campus support units will have plans in place to support emergency teaching needs. Campus teaching and learning centers also have information about how to keep a course running in an emergency.
Find online teaching solutions in the UITS KeepTeaching guide >>
Mosaic Faculty Research webinar series
Online interactive presentations available at no cost . 
With more than 60 Mosaic classrooms across the IUPUI and IU Bloomington campuses, the Mosaic Initiative is leading a growing movement supporting active learning. Participants in the Mosaic Faculty Fellows program are studying how these spaces support active learning, and will present their findings and answer questions in the Mosaic Faculty Research Webinars.  
Anyone interested in active learning at IU is welcome to join the no-cost webinars. They will also be available for viewing after the event. Webinars will be live on the following dates from 2-3:15pm EST:
9/20—Are teaching assistants effective in facilitating group work in active learning classrooms?
10/11—Using active theory to design technology-based activities for any classroom
10/26—Maximizing the space: the integration of image-sharing technology with whiteboards and other active-learning classroom features to enhance student engagement and learning
Register to attend the online seminars >>
More IT news and events