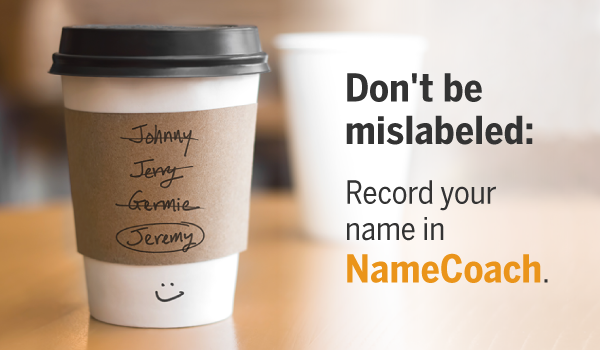 Phishing.iu.edu helps YOU protect your private information
Beware the wolf in sheep's clothing with this new IU site.
Here at IU, there are sophisticated security measures in place to protect you and your private information. Unfortunately, new phishing schemes are always looking for ways to get around those measures.
You are the best defense against phishing emails, and IU's new Phishing Education & Training site has plenty of tips and strategies to help you spot a phishing attempt and report it.
From this site you can:
Learn more about the resources available at phishing.iu.edu >>
Jetstream team earns 2018 Campus Technology Impact Award
Supercomputing for Everyone: Intro to R for biologists
Four-day workshop to cover the basics of the computing language.
In this course, participants will learn the general syntax of R, basic data types and how to manipulate them, and how to find more information when doing novel analyses. You'll apply the covered material using DNA sequences as a case study.
At completion, participants will be able to:
Navigate and use RStudio (on and off Jetstream)
Understand how to install, load, and use new libraries
Become familiar with Bioconductor Project
Understand basic data types, functions, objects, and classes in R
Write and use a function
The series consists of four workshops—you must register for the entire series.
When: 8/27, 8/29, 9/10, and 9/12, 1-2:30pm
Where: Indiana Memorial Union, Walnut Room
Sign up for the series >>
Faculty: Do your part to help level the playing field
Create an inclusive classroom with UITS Assistive Technology & Accessibility Centers.
With classes starting in less than two weeks, students of all abilities are about to descend on our campuses. Learn how to empower all your students via the services offered at the UITS Assistive Technology & Accessibility Centers.
The ATAC provides IT accessibility consultation, training, and guidance to help those with disabilities and anyone supporting them. The experts at ATAC are well versed in the latest tools to help with reading, writing, studying, and information access, including:
alternate media services
hardware and software designed to alleviate vision, hearing, cognitive, and mobility impairments
consulting for web accessibility
presentations and training on accessibility best practices
Learn more about the ATACs at IU >>
Digital project highlights history of the Wylie family
International Networks formalizes partnership with CERNET
Trans-Pacific collaboration with China will create opportunities for bioinformatics, other topics. 
In June, International Networks at Indiana University (IN@IU) and the China Education and Research Network (CERNET) signed an agreement on continued collaboration in Trondheim, Norway. The partnership is part of the TransPAC project, one aspect of the larger IN@IU portfolio that provides network services to enable large-scale data transfers between the U.S. and Asia.
The agreement continues IN@IU's efforts to expand partnerships around the globe, and formalizes an existing 13-year relationship. IN@IU and CERNET will work together to support research and science and enable better network support of U.S. branch campuses in China.
Read the news release about the collaboration >>
More IT News and Events