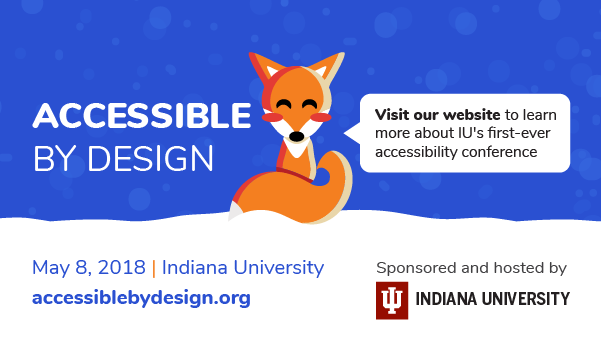 Protect your data and IU's from phishing schemes
Students: Things to know about Gmail at IU
Pointers for your post-Umail migration.
Reminders: 
The

 

Umail

 

upgrade is still in process for some mailboxes. You will receive a notification once your mail has been migrated via your email and Canvas messages.
Access your new student Gmail at IU account via

 

google.iu.edu,

 

mail.google.com, or

 

One.IU

.
If your migration is in process, access your old

 

Umail

 

account via

 

umail.iu.edu

 

with your IU username and passphrase.
Add Gmail at IU to your devices. For more, see Configure an email client or mobile device for Gmail at IU.
Transfer files from Umail Drive. Visit umail.iu.edu. Under "Transfer your files to Google at IU," log into Google Takeout with your Umail account. For more, see Transfer your files from Umail Drive to Google at IU Drive.
Transfer calendar items. For more, see Transfer your calendar from Umail to Google at IU.
Share your @iu.edu or campus email address. Notify the people with whom you regularly communicate that your email address has changed to either your_username@iu.edu or your campus-specific address, and suggest that they update their personal address books. For more, see Change your primary email address and set delivery for your email addresses.
For more information about the Umail upgrade or to get help, visit umail.iu.edu, see About the Umail upgrade, or contact your campus IT Support Center.
HELPnet renamed UITS TechSelect
Expanded selection of services prompts name change.
UITS TechSelect, formerly known as HELPnet Technology Services, provides a wide selection of cost-recovery and generally funded IT services to the university at large.
UITS TechSelect assists in the technological needs of individuals, academic programs, research centers and institutes, auxiliary units, and external public and private agencies supporting the goals of IU. Staff now serve over 80 departments and 3,500 people across IUPUI and IU Bloomington for departmental IT support. Its customer base has expanded to include supporting all missions of the university, prompting the name change.
Learn more about becoming a client >>
April 5: 2018 Peebles Memorial Lecture in Information Technology
Executive Director of IU's Pervasive Technology Institute to speak.
The topic for the 2018 installment of the Peebles Memorial Lecture series is "Computing and Cyberinfrastructure in support of research, scholarship, and creative activity: forward in challenging times."
Dr. Craig Stewart will take a look back at where IU has been in computing and cyberinfrastructure, assess the value of IU's current implementation of information technology, and suggest strategies for supporting IU's excellence in these areas in the coming years.
Following the lecture, head to the Research Services Expo to learn more about what IU can offer to help you advance, from supercomputers and big data storage to grant services and library resources.
When: April 5, 12-1:30pm (lecture), 1:30-4:30pm (expo)
Where: Herman B Wells Library, Hazelbaker Lecture Hall, IU Bloomington
             Available via Zoom
Tonight: Death by Design documentary film screening
IU Office of Sustainability to host event in Jordan Hall.
Consumers love their devices. By 2020, four billion people will have a personal computer. Five billion will own a mobile phone. But this revolution has a dark side, hidden from most consumers.
In her documentary Death by Design, filmmaker Sue Williams investigates the underbelly of the electronics industry and reveals how even the smallest devices have deadly environmental and health costs. 
This free screening is hosted by the IU Office of Sustainability and the Sustainable IT Working Group. Introductory remarks will be provided by Nathan Ensmenger, department chair, School of Informatics, Computing and Engineering.
When: April 4, 7:30pm
Where: Jordan Hall A100
Find out more about the documentary here >>
Faculty and staff: celebrate IU Day at the IU Bookstore
Receive discounts on Apple products on April 18.  
In the market for some new electronics? The IU Bookstore is hosting a faculty/staff appreciation for IU Day on April 18 and offering an 8% discount (in addition to the Apple educational discount) on Apple iPads and MacBooks. Customers can also trade in old devices for credit toward a new purchase.
In Bloomington, at IUPU, or from a regional campus, you can reserve an iPad or MacBook online, contact the IU Bookstore at 812-855-2995, or iubktech@indiana.edu. Orders will be processed on April 18 and shipped to regional stores on April 19.
To make sure you get your Apple product, place your order soon!
More IT news and events