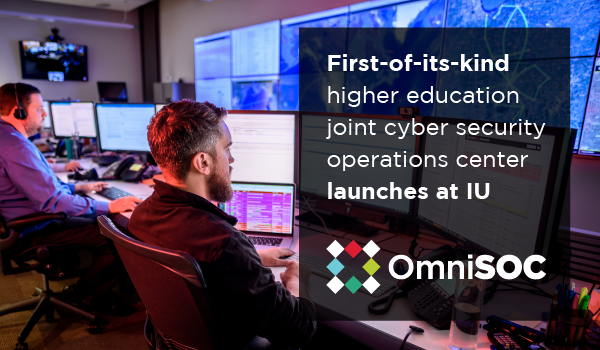 After the Umail upgrade
Some Umail accounts are still being migrated to Gmail at IU. 
Reminder: UITS will notify you when your migration has begun and completed via email and Canvas messages. If your Umail migration hasn't completed, you will not be able to access Umail from a mobile or desktop app. Instead, access your mail using one of the following methods:
Once your upgrade is complete, here's what you need to know: 
Do you have your CrimsonCard yet?
Upgrade deadline is coming up on June 30.
It's time to upgrade to the new CrimsonCard! As of June 30, all IU legacy cards will be deactivated, and all functions—including access and payment services—will no longer work. Affected cards include:
CampusAccess

IUPUC ID card

Jagtag
WolfCard
UCard
CougarCard
RedHawkCard
IU South Bend Card
Upgrading is simple: bring your current campus ID or a valid, government-issued photo ID to any campus CrimsonCard office. They'll take your picture and you'll receive your new CrimsonCard at no cost.
Questions? Contact crimsoncard@iu.edu or 317-274-0400.
Find out more about what CrimsonCard can do >>
Adobe Creative Jam coming to IU Bloomington March 27
Register to compete or come watch the teams in action.  
The Adobe Creative Cloud team is hosting a Creative Jam on the IU Bloomington campus on March 27. What's a Creative Jam, you ask? It's a two-part design experience that demonstrates and celebrates creativity!
During the event, student design teams compete in a three-hour design showdown, inspired by a theme they receive that day. Then they take the stage to present their creations—the audience votes and selects the People's Choice winner. A panel of judges will select a Grand Prize winner as well.
Whether you're competing or watching, you can enjoy free food, Adobe swag, and the chance to network with your creative community. Come check it out!
Want to compete? Sign up by 8pm on March 22!
When: March 27, 5-8pm
Where: Franklin Hall, IU Bloomington
Be part of the audience—RSVP here! >>
Fifth Annual CEWIT Summit March 23-24
Event on the Bloomington campus is open to all.  
Join the IU Center of Excellence for Women in Technology (CEWiT) for their fifth annual CEWiT summit on March 23 and 24, an event educating women about using technology skills as an asset for success in all fields.
Friday's events include breakout workshops for faculty, staff, and Ph.D. students, an awards banquet, and a keynote presentation from Blair Milo, Indiana's first secretary for career connection and talent. Saturday features the Career and Majors Expo for students, and a plenary address from Ellie Symes, part-time IU graduate student and CEO of Bee Corp.
The cost to attend is $20, and on-site registration is available.
ITLC Speaker Series: DIY: Diversity, Inclusion, and You (Do It Yourself)
Assistant dean for diversity and inclusion to discuss self-awareness.
The IT Leadership Community speaker series welcomes Dr. Lamara Warren, IU assistant dean for diversity and inclusion, for a discussion about working on your own diversity and inclusion awareness to work effectively with others.
The interactive session will explore and challenge personal identities and biases—participants will develop actions for being more inclusive and diverse, and learn to improve individual and group relations.
When: March 29, 2:30pm
Where: Wrubel Lobby in the CIB, IU Bloomington
              All other campuses via Zoom
RSVP for the session >>
Webserve users: deadline for Legacy MySQL migration is May 31
Site migration before the deadline is strongly encouraged.
Do you use Webserve with Legacy MySQL? The open migration window will end on May 31 and Legacy MySQL and MySQL-Test servers will be disabled on June 1. Due to the possible complexity of the task, the Database Administration and Web Services Support teams strongly encourage migration well before the deadline.
Use the steps found here to help find code references in your site to the Legacy MySQL for Webserve service, then review the files for updates needed to successfully migrate to the new MySQL environment.
Need help? Contact the Web Services Support team at sct2@iu.edu or by phone at 812-856-7282 or 317-278-7282. You'll also find helpful articles in the Knowledge Base.
More IT news and events