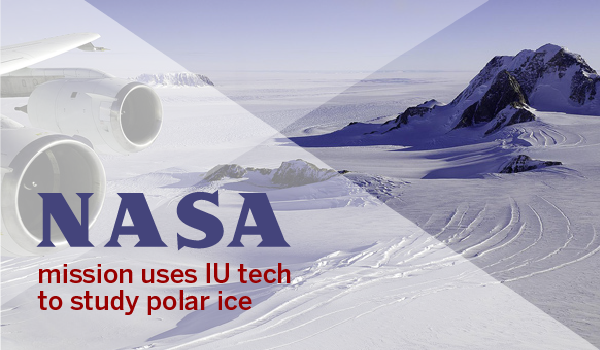 Get ready for the Umail changes coming in March
Taking action now will preserve your data and smooth the transition.
Reminder: Student email (Umail) accounts will migrate to Google at IU in March 2018. Take action now before the transition:
Faculty and staff: Stay informed in emergencies
Alert systems provide crucial information in real time.
In the event of an emergency, you want to know what's up as quickly as possible. The Alertus app, available in IUware for PC and Mac for all faculty and staff, grabs your attention with a full-screen pop-up alert on your desktop. Alertus can also tell which campus you are on, and will notify you of any emergencies on that particular campus. 
IU Notify is another important safety measure, sending emergency notifications to email addresses and phones. With Alertus and IU Notify, we'll keep you informed, wherever you are at IU.
Take a look, it's in the book
IU phone book gets an upgrade.
If you're trying to contact students, faculty, or staff on any IU campus, your search just got easier. The venerable old phonebook.iu.edu has a new look and a new name.
Introducing the IU Directory, streamlined, user-friendly, and meeting all accessibility requirements. With information on individual and departmental contacts, interactive campus maps, and dialing instructions, you'll have all of IU available at your fingertips.
Check out the new IU Directory >>
Last chance to download Adobe Connect and Presenter content
Recovery form must be completed by February 26.
Faculty, are you experiencing broken links to videos or Adobe Presenter content in your Canvas courses? Your content may still be saved on the Adobe Connect server, which was retired in December 2017. You can still recover that content but time is running out—the deadline for recovery is February 26.
Here's how to do it:
If you need further assistance, contact your campus teaching and learning center.
CEWiT Lunch and Learn series welcomes Julie Kratz
Kelley School MBA to discuss gender equality and leadership.   
As part of their Lunch and Learn Empowerment Series, the Center of Excellence for Women in Technology (CEWiT) welcomes Julie Kratz, leadership and career speaker, trainer, and author for lunch and an interactive discussion. Kratz's new book, "ONE: How Male Allies Support Women for Gender Equality," outlines four proven strategies for men and women to work collaboratively and lead together.
Copies of Kratz's book will be available for purchase and signing.
When: Tuesday, March 6, 11:30am-1pm
Where: Coronation Room, in the Tudor Room, IU Bloomington
RSVP for this Lunch and Learn talk here >>
System administrators: Two-step authentication is required by March 19, 2018
It's the best protection against cyber criminals. 
Single-factor authentication leaves IU vulnerable to bad actors wreaking havoc on systems that require privileged access. With Two-Step Login (Duo) now guarding the front door of most IU systems, it's imperative to add two-step authentication to our remaining infrastructure to protect against attacks by cyber criminals.
Recent changes to IU's Security of Information Technology Resources (IT-12) policy require two-factor authentication where it's technically practicable. IU offers several solutions for adding in two-factor authentication across a variety of platforms.
More IT news and events