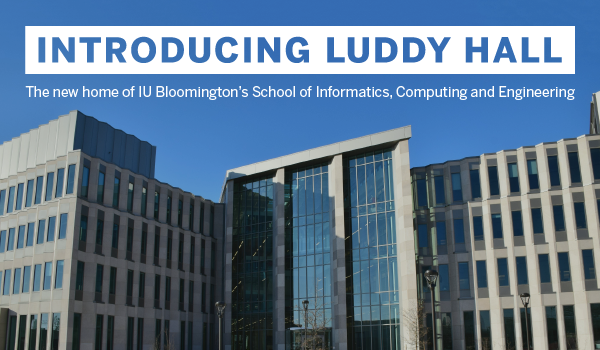 Hi, my name is...
Take the guesswork out of pronunciations with NameCoach.
What's in a name? Pretty much everything, when it's being announced at graduation, called out in class, or used in an introduction. NameCoach, a new tool in Canvas, will assist instructors and students with name pronunciation in two simple functions:   
Name recording—by phone or through a web recorder, any IU user can create a name recording. Once your recording is saved, it can be played by anyone in your Canvas courses.
Name playback—search the roster of recorded names to listen and learn how to pronounce a classmate's name.
The NameCoach tool can be found in the course navigation menu of all Canvas courses.
Learn how to record, edit, and listen to names in NameCoach >>
Who's calling?
Caller ID spoofing is on the rise—learn how to protect yourself.
Have you received a call that wasn't from the name shown on your Caller ID? You might have been affected by Caller ID spoofing. When spoofing happens, your phone will display a number of an IU office, for example, but the caller is not an IU representative and is not calling from that phone number.
Often these calls are harmless. If you receive harassing or obscene calls, please contact the university police:
IU Police Department (IUPD): 812-855-4111 (on campus: 5-4111)
IUPUI Police: 317-274-2058 (on campus: 4-2058)
Be prepared to provide information regarding the harassing calls, including frequency and content. The university police will advise you regarding the options available and procedures to follow.
IU employees: Kuali Financial System upgrade coming soon
Upcoming infosessions will showcase new system features.
As part of Project Recharge, the Kuali Financial System (KFS) is upgrading to a new interface. If you'd like to learn more about the upgrade, staff from Financial Management Services (FMS) are providing the following 30-minute infosessions to explain the new system and answer questions:
Thursday, February 1; 2-2:30pm
Friday, February 2; 10-10:30am
Tuesday, February 13; 2:30-3pm
Wednesday, February 14; 10-10:30am
To attend, just join the Zoom meeting prior to the start of the webinar.
#ImTechieToo
CEWiT launching social media initiative about women and technology.
Attention, women—the Center of Excellence for Women in Technology (CEWiT) and Black Women in Technology want you!
With their new social media campaign #ImTechieToo, the groups want to show how women in all fields, especially ones that aren't considered "techie," promote technology. The initiative will post videos and stories showing that "techie" goes far beyond computer science majors.
Young women in high school and college are also welcome at an #ImTechieToo event (PDF) in February. Activities include a tech fair to learn about technology-related careers, and a panel discussion about using technology in unconventional fields.
Cybersecurity webinar series beginning in February
Earn Linkedin badges and credits in this 10-part program.   
For the first time, the Kelley School of Business Executive Education is offering a weekly, online continuing education program in cybersecurity. Participants will gain critical business knowledge, along with digital badges for Global Cybersecurity Risk Management and Global Cybersecurity Foundations to add to a Linkedin profile or resume.
Upon completion of the series, there is an option to take an exam and earn credits toward a certificate program or an online MS or MBA program.
The live 60-minute webinars begin February 26 and run through May 11, with no class during Spring Break.
Don't be scared of supercomputing
IT Training workshops make high performance computing manageable.
If the idea of logging in to a supercomputer for the first time is daunting, check out the Supercomputing for Everyone Series offered by UITS Research Technologies—it may be just what you're looking for.
Available training includes:
Basic UNIX/LINUX skills
Faster work, safer storage
Introductory parallel programming for supercomputers
Intermediate parallel programming
Introduction to R
Workshops are offered at the IU Bloomington and IUPUI campuses.
More IT news and events