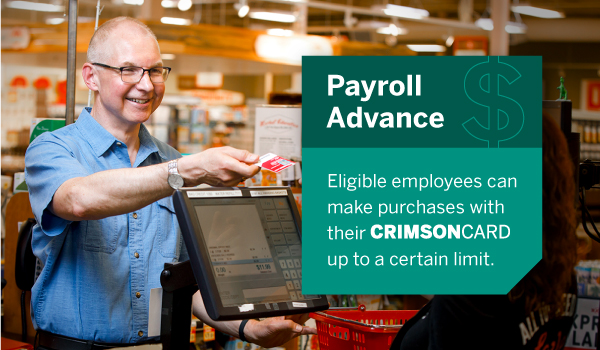 New phone? Don't forget to set up Duo!
Enroll your new device using your existing number.
If you were extra-good this year, maybe you'll get a new phone over the holidays. Of course, since you were extra-good, you already enrolled your smartphone in Two-Step Login (Duo). If your new device has the same phone number, enrolling is as simple as logging in.
Because you're enrolled by phone number, the message will come to your new device and you can continue to log in. You'll need to add your new device to the Duo Control Panel, and then you'll be good to go! Once you're back on campus, make sure to set up your new device on IU Secure.
One last Duo reminder — group accounts must be enrolled by November 30!
UITS winter break support hours
While you're away, this team is still here for you.
Even while you're celebrating with your family and friends over the winter break, the UITS support team will be on hand, ready to assist with your technology needs.
The UITS Support Center's phone, email, and chat options will be up and running every day except for Christmas Day (12/25) and New Year's Day (1/1). During those closings, the UITS Contact Center will be open and phone calls will be routed to an answering service.
CEWiT Summit opens call for proposals
Submit your topic for the annual event. 
The 5th Annual CEWiT Summit is coming to IU Bloomington in March 2018, bringing opportunities for IU women to share, learn, and experience technology in exciting ways.
If you're an IU student, faculty or staff member, or alum with a proposal for a workshop, panel, or presentation, CEWiT wants to hear from you! Local employers and community members are welcome to submit ideas too.
IU to offer online exam proctoring
Take exams on your own time, in your own space.
Coming in spring 2018, instructors and students will be able to use Examity, a video and remote proctoring service. The service can be used at no additional cost to students enrolled in online courses; for traditional classes there will be a fee to use the service.
Examity provides testing options for instructors as well as feedback after the exam is completed. And with 24/7 live proctoring, students have flexibility to test on their own schedule. The service provides authentication and monitors the testing session to deter academic dishonesty.
System administrators: Two-step authentication is coming March 2018
It's the best protection against cyber criminals. 
Single-factor authentication makes it easier for bad actors to wreak havoc on systems that require privileged access. With Two-Step Login (Duo) now guarding the front door of most IU systems, it's imperative to protect our remaining infrastructure from attacks by cyber criminals.
Recent changes to IU's Security of Information Technology Resources (IT-12) policy require two-factor authentication where it's technically practicable. IU offers several solutions for adding in two-factor authentication across a variety of platforms.   
More IT news and events