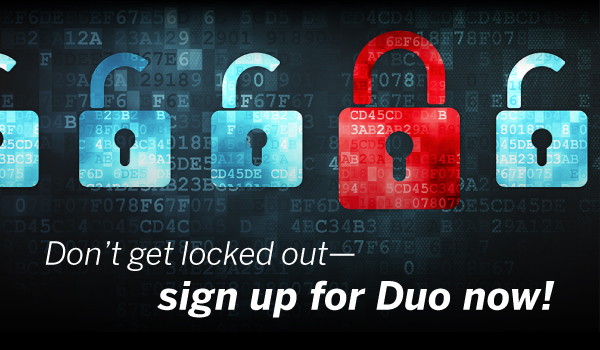 Students: Here's why Two-Step Login (Duo) is so important
IT Training now offers Excel Certification series online
Choose the best timing for your training.
In the middle of a busy schedule, it's next to impossible to find time to fit in a training workshop. That's why IT Training has launched its first fully online series, the Excel End-User Certification Series. The full series, including five courses and the final certification exam, is available to IU students, staff, and faculty at no cost.
Watch for more Certificate Series workshops coming online throughout fall 2017! 
Rescheduled--How to Negotiate: a Primer
Hone your haggling skills in a negotiation simulation.
Not sure how to ask for what you want? Whether it's your salary or a refund, it pays to have confidence in your negotiating skills. At the "How to Negotiate" workshop you'll learn the basics of what, when, why, and how to negotiate, as well as:
the difference between principled negotiation and competitive bargaining
key concepts surrounding negotiation
how to apply concepts in both work and non-work situations
The series is led by School of Public and Environmental Affairs Professor Lisa Blomgren Amsler, in conjunction with IU Women in IT and the IT Leadership Community.
Date: November 3, 2-4pm
Location: CIB Wrubel Lobby (IU Bloomington) and remotely on other IU campuses
Attention, software engineers: New Guard webcast welcomes IU users
No-cost coupons available for ICEI educational series.
The Internet Civil Engineering Institute (ICEI) is launching a new educational webcast series, New Guard. On the second and fourth Monday of each month, experts will present on technical and career/professional development topics related to information security and software engineering.
IU faculty, staff, and students have access to a monthly coupon code for free tickets to the New Guard webcasts. You can check out the full list of upcoming and past webcasts here.
ITLC Speaker Series--Leader as Coach
Take your team's development to new levels.
Coaching is one of the most important skills for effective leaders to have, and one of the most powerful tools in a leader's toolkit. Yet, the everyday practice of coaching remains underutilized at many organizations.
Join the IT Leadership Community, Ray Luther, professional certified coach and executive director of the Partnership for Coaching Excellence and Personal Leadership, and Eric Johnson, executive director of Graduate Career Services, both from the Kelley School of Business, for a discussion on the power of purposeful coaching in leadership.
Date: November 15, 10am
Location: CIB Wrubel Lobby (IU Bloomington) and remotely on other IU campuses
Meet CEWiT's Special Interest Groups
Work, learn, and play in one of their tech micro-communities.
In their continuing mission to empower IU women interested in technology, the Center of Excellence for Women in Technology (CEWiT) created seven Special Interest Groups (SIGs).
SIGs provide a place for students of varying levels, but one common concentration, to work, network, and learn from other students, faculty, staff, and alums. The current groups are:
3D Printing
Black Women in Technology (B-WIT)
Women in Game Design
Graduate Women in Technology (G-WIT)
Women Who Code (WWC)
Social Media
Web Design
More IT news and events