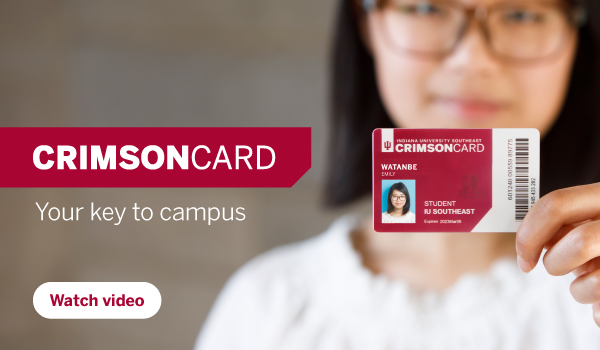 IT Training site gets a new look
Updated site makes it easy to find all the IT Training information you need.  
With a modern, user-friendly look and feel, IT Training's new site provides a clear overview of their updated services. From what's trending in IT to earning meaningful IT education credentials while at IU, you'll find a deep bench of training resources and services at your fingertips.
What's new:
Simpler, mobile-friendly navigation
Updated set of supported topic areas
Easy-to-use form for submitting requests for class or group training
And look for the new View Partners section highlighting groups and services who share IT Training's passion for IT education at Indiana University.      
Two-Step Login (Duo) -- just do it
Anyone with an IU account should enroll by November 2.
Two-Step Login (Duo)—everybody's using it! Or at least they should be by now. As the November 2 deadline creeps closer, make sure that your account is enrolled.
If you're already enrolled on your primary device, set up another device to use as a backup option. You'll be able to log in even if you leave your primary device at home, or if it's lost or out of battery power.
IUanyWare brings software to your device, installation-free
Save, share, and print files virtually.
Did you know that you can run some software applications without installing them on your device? IUanyWare, available to IU students, faculty, and staff, allows use of certain IU-licensed software applications with a web browser or mobile app. Just search IUanyWare to see if the software you want to use is available.
If you want to save files remotely, like in your Box account, there's a little bit of setup and cloud storage configuration to do—then you're ready to go. Still have questions? The Knowledge Base has plenty of information about how to use IUanyWare.
The 2017 Statewide IT Conference is coming soon
Two days of networking and celebrating for the 1IUIT family.   
Have you signed up for the 2017 Statewide IT Conference yet? Don't wait too long—the deadline to register is October 10. Highlights of this year's conference include two keynote speeches that are open to the public with no registration required, the annual Staff Appreciation Celebration, and the UITS 20th birthday party to close the event.
For the first time, IU's Center for Applied Cybersecurity Research (CACR) will host its annual Cybersecurity Summit in conjunction with the Statewide IT Conference. The summit will be offered as a breakout track and open to all Statewide IT attendees.
Learn more and register for the Statewide IT Conference here >>
An introduction to satellite imagery
Feel like someone's watching? Here's why.
What is satellite imagery for, other than finding your house on Google Earth? How, and why, do Google and other companies collect that imagery? If you've ever wondered what satellites are looking at and what they're doing with that information, the "CartoShop: Basics of Satellite Imagery" workshop is for you.
You'll learn how satellite imagery is used in various fields and what can be learned from that analysis. The discussion will also cover applications for satellite imagery to monitor climate change, for intelligence operations, and for use in humanitarian efforts.
No prior knowledge or experience is required—just curiosity.
When: October 17, 2-3pm
Where: Hazelbaker Hall (Wells Library E159), IU Bloomington
Computing award for young women in Indiana
This means you, creative coders, designers, and otherwise techy teens.
Do you know a young woman interested in computing or IT? The IU Center of Excellence for Women in Technology (CEWiT) is sponsoring the Indiana Award for Aspirations in Computing, honoring high school-age women with computing-related aspirations or interests. Applicants don't have to be adept with computing, but should wish to become so.
The award is offered in conjunction with a national award sponsored by the National Center for Women & IT (NCWIT). Any student who applies is automatically eligible for the national award too. Twenty winners of the Indiana award will receive cash prizes and scholarships to Indiana colleges (including IU).
More IT news and events