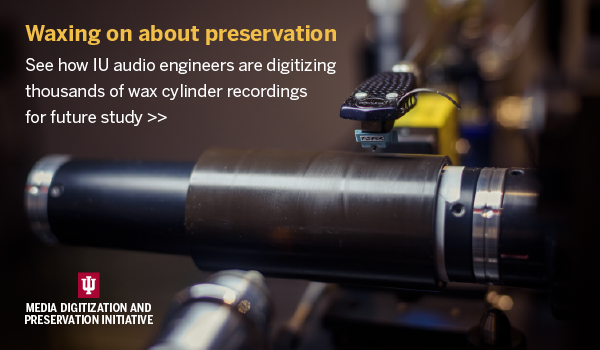 The Paycheck Modeler: A crystal ball for your finances
Tool creates a hypothetical check based on revised earnings, taxes, and more.
Do you ever wonder what your take-home pay would be if you changed your monthly HSA contributions or got a big raise? The Paycheck Modeler tool on One.IU will give you a pretty good estimate. 
This handy tool allows you to calculate your potential take-home pay based on different scenarios, including changes to tax withholdings, retirement contributions, and insurance deductions.
Remember: Projections made using the Paycheck Modeler are only intended for planning. Changes won't affect your actual payroll or tax information.
To check out the Paycheck Modeler, visit the Payroll and Tax module in the Employee Center in One.IU.
Center of Excellence for Women in Technology seeks faculty mentors, new employees
July 10 is the deadline to apply to CEWiT's research experiences for undergraduate women program. 
Faculty: You can make a difference in a young scholar's career. The Center of Excellence for Women in Technology is seeking faculty mentors for its Emerging Scholars Research Experiences for Undergraduate Women (CEWiT REU-W) program.
The program pairs freshmen and sophomore women at IU Bloomington with faculty mentors who conduct research that actively engages students with computing and/or technology.
Faculty receive $500 in their research account for full participation in the program, while students earn $500 for completion.
Read program details and mentor requirements >>
Looking for a job? CEWiT has several openings, including full-time staff, paid internships, and part-time student positions.
Faculty: Adobe Connect recordings available in mp4
All Adobe Connect recordings will be converted to mp4 format by fall 2017. 
Adobe Connect, IU's web collaboration and conferencing system, is being retired August 31 and will be in read-only mode after that date. Zoom has been selected as its replacement.  
In the meantime, we're converting all past Adobe Connect recordings to mp4 format for easy download, available by fall 2017. In fact, recordings from April 2015 through June 2017 are now converted and already available to download. Faculty will be able to access their recordings until the end of the year. 
To access your mp4 files, log into Adobe Connect at connect.iu.edu > Content Library > MP4 Recordings. 
Get more info on the conversion and how to access the files >>
Workshop to teach the benefits of showing gratitude at work
Learn how to express your appreciation for colleagues at August 3 event.
Who doesn't enjoy a kind word or a compliment for a job well done? It just feels good and it can motivate us to keep it up.
It's no different in the workplace. On August 3, the IT Leadership Community, IU Women in IT, and the CIB and ICTC Living Healthy teams will host the workshop "The Positive Effects of Expressing Gratitude at Work."
Attendees will learn the value of expressing gratitude, how gratitude can lead to success in business, and how gratitude can strengthen relationships at work.
Herron ceramics class embraces 3D printing
Thanks to 3D Potterbot, an ancient art form takes a techy turn.
Herron School of Art and Design students in a summer ceramics class are using cutting-edge technology to master the art of clay throwing.
Herron graduate Sam Toland is an expert on using a 3D printer to create clay vessels. The machine he maintains—a 3D Potterbot—takes the clay and outputs it into an attractive, intricate piece.
But how? Read more >>
Reorganization is good news for IU inventors
Office of the VP for Research will now oversee technology transfer and licensing. 
Starting this month, technology transfer activities—the process of delivering IU innovations to Indiana and the nation—will be handled by the Office of the Vice President for Research. They had previously been led by the Indiana University Research and Technology Corp.
Why the change? Tech transfer staff will now be closer to the faculty making discoveries and inventions that have great commercial potential.
"Indiana University has long been a leader in technology transfer activities, recently achieving year-over-year record numbers in patents issued, licensing agreements, and generated revenue," IU President Michael A. McRobbie said.  
More IT news and events