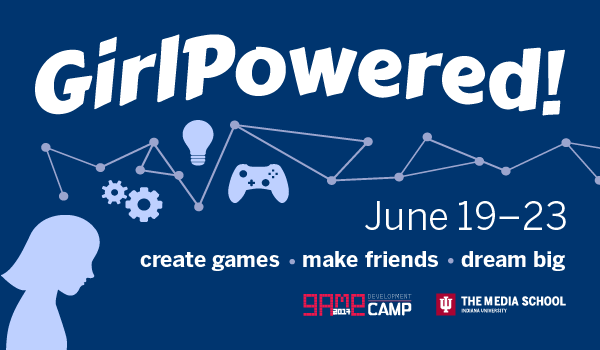 Cybersecurity is the focus of Business Continuity Awareness Week
Make sure your department's cybersecure during a crisis; get your business continuity plan up to date.
IU faculty and staff: Celebrate Business Continuity Awareness Week, May 15–19, by making sure your department has a current continuity plan uploaded in the IU Ready tool on One.IU. 
What's business continuity? It's how organizations avoid and reduce disruption of services in a crisis, whether it's a tornado hitting campus or a cyber attack that takes down university services. 
Think of business continuity like an insurance policy for your department's services!
The IU Ready tool can be found at one.iu.edu.
Know a high schooler? This cyber camp might be up their alley
The Security Matters CyberCamp promises a fun way to learn about cybersecurity.
Do you know a high schooler who's interested in cybersecurity? Then you might encourage them to attend the IU Center for Applied Cybersecurity Research's Security Matters CyberCamp this summer.
The camp will run June 15–16, 8am–5pm, and will cover these topics:
Why websites get hacked and how
How computer networks function, how they're secured, and why it matters
What ransomware is and how to defend against it
Careers in cybersecurity
Led by CACR professionals, the camp promises time for lots of fun, hands-on experience, Q&As, and a tour of the IU Bloomington Data Center.  
Instructors: CanvasCon is around the corner (note the location change)
Join peers at this one-day, regional conference focused on the Canvas learning management system (LMS).
CanvasCon takes place on June 12, 9am–4pm, at the Indiana State Museum, Indianapolis (registration opens at 8am). Tickets are $49 each and include all sessions, breakfast, lunch, and closing reception.
Learn best practices for teaching and learning with Canvas (K-12 and higher education), hear about Canvas updates, and network with fellow Canvas users across the Midwest.
Instructors: Get to know Top Hat, IU's new student response system
After a university-wide pilot, Top Hat has been selected to replace TurningPoint Cloud.
Learn more about getting started with Top Hat at an upcoming introductory webinar offered by IU's Top Hat representative.
Top Hat: Getting Started for IU Instructors (webinar)
See dates and register >>
TurningPoint Cloud will continue to be available for the 2017 summer semester but will no longer be supported in fall 2017.
Researchers: PTI can help with your Big Data Spokes proposal to the NSF
The internal IU deadline is May 24, and the NSF full proposal deadline is September 18.
IU is holding an internal competition for the right to submit a Big Data Spokes proposal to the National Science Foundation (NSF). IU's Pervasive Technology Institute is here to help with preparing your proposal—especially in terms of resource commitments and technical cyberinfrastructure elements.
For more on how PTI can help, contact cesg@iu.edu.
Next up in the Supercomputing for Everyone Series at IU Bloomington
This performance-tuning workshop will get down to the nitty gritty of supercomputers' programming and handling.
For some, supercomputers might seem complicated to program and handle compared to an ordinary desktop workstation, leading to frustration and unsatisfactory performance.
In this two-day "Performance-Tuning Workshop," June 5–6, 9am–5pm, attendees will learn the basics in performance modeling and analysis, prediction and verification, code instrumentation and tracing, and more.
More IT news and events