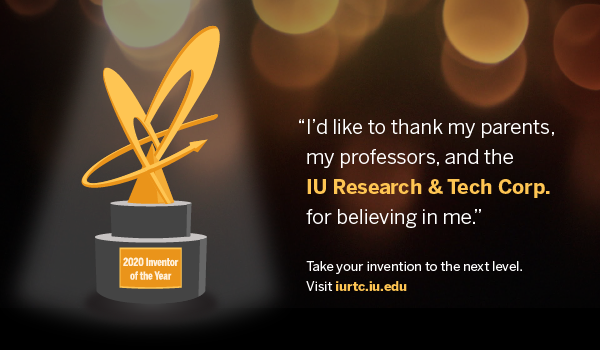 Bring order to chaos with this 'Scrum-ptious' PM system
Join CEWiT to learn all about the project management framework Scrum
The Center of Excellence for Women in Technology is hosting a one-day training course to learn the basics of Scrum, a comprehensive, yet agile, project management system. 
CEWiT is offering this training to 40 IU Bloomington students at no cost. So, register fast! (Registration closes Sunday, February 12.)
When: Saturday, February 25, or Sunday, February 26, 10am–5pm 
Where: Student Building 015, IU Bloomington
Questions about Two-Step Login with Duo?
Have no fear, UITS Support Centers are here
So, you've signed up for Two-Step Login with Duo (required for all IU staff, faculty, and affiliates as of February 2). But, somehow the mobile Duo app's not working as it should, or you're not sure how to set up a second device?
Rest assured. UITS Support Centers across all eight IU campuses are ready to answer your questions. They're also available via email, chat, or phone.
Don't be shy. Give 'em a call.
Six months to go before we dis-Connect
Adobe Connect, IU's web collaboration and conferencing system, will retire in August
Zoom has been selected as Adobe Connect's replacement web collaboration and conferencing system.
Adobe Connect will still work for the spring and summer semesters. After August 31, though, it'll switch to read-only mode. (You'll still be able to access and download recordings and content, but you won't be able to conduct live meetings.)
In the meantime, take steps to preserve archived recordings that you want to keep.
For more info on the transition from Adobe Connect to Zoom >>
Speaking of Zoom, join the Zoom: The Basics webinar to learn how the tool works, Friday, February 17, 11:15am–12:15pm.
Questions about the webinar? Email ittraining@iu.edu, or call (812) 855-7383 (IU Bloomington) or (317) 274-7383 (IUPUI).
IT Training is on the move
Get the info you're looking for, and back to class or the office again, in under an hour
As of February, IT Training is offering short workshops (of up to 60 minutes) in different locations across IU Bloomington and IUPUI, as well as online.
These special sessions will take place in Ballantine Hall (IU Bloomington), Hine Hall (IUPUI), or online.
Check out ittraining.iu.edu for more info.
Questions? Email ittraining@iu.edu, or call (812) 855-7383 (IU Bloomington) or (317) 274-7383 (IUPUI).
Get your team to excel in service and performance
Join ITLC and IUWIT for a workshop with HR guru Martie Adler
The IT Leadership Community and IU Women in Technology are hosting a workshop called "Service and Performance Excellence." Martie Adler, an organizational development consultant and certified coach at IU Human Resources, will present on how to bring consistent and measurable service to your team. All are welcome to attend! 
When: Friday, February 17, 2–4pm
Where: Rooms will be available on all IU campuses.
More IT news and events