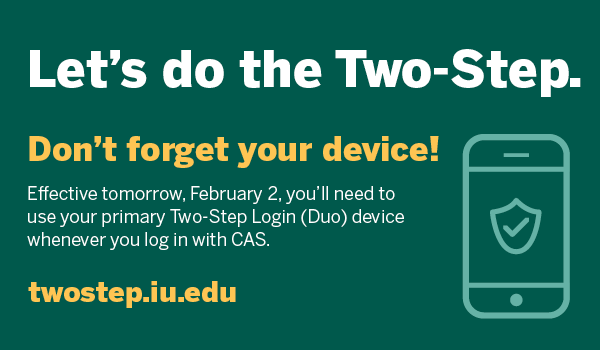 Two-Step Login (Duo) adds an identity verification step when you log into Canvas, Box, and other IU services.
Starting this month, Two-Step Login with Duo is required for all IU faculty, staff, student employees,* and affiliates. Be sure to carry your primary device with you—and have a backup in place, too.

* Note: Students with no IU employment status are NOT required to enroll in Duo at this time. Only student employees and students who direct deposit financial aid need to enroll.

If you haven't signed up, the Central Authentication System (CAS) will prompt you when it's required.

Questions? Contact your local UITS Support Center for help.