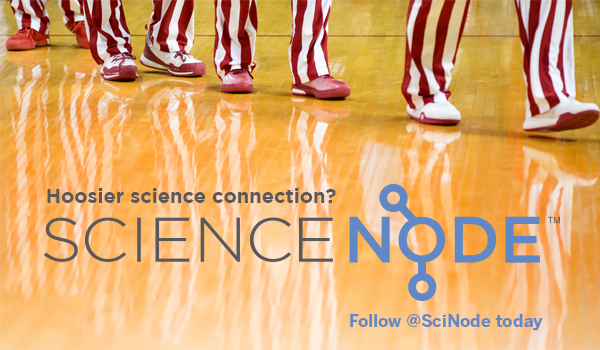 Seven days left until you need Two-Step Login for IU logins and SSL VPN
Don't get locked out on February 2. Two-Step Login will soon be required.
In just a week, faculty, staff, student employees, affiliates, and anyone using SSL VPN (Pulse Secure) will need Two-Step Login (Duo) to access key IU services.
If you haven't already enrolled, do it now to avoid disruptions. 
How the SSL VPN process is different: To log into an IU VPN via the Pulse Secure client, you'll enter your username and passphrase as usual. Then, you'll need to type a specific command to tell Duo what device to use. Get the list of commands, along with step-by-step instructions, here.
Need a Duo demo for a range of devices and SSL VPN? Watch these videos.
If you run into issues, contact your campus UITS Support Center for help. Or get face-to-face support at an upcoming event.
Students: The safety of our world depends on you
Register now for the Cyber 9/12 Student Competition taking place in March 
Learn the ins and outs of cyber crises and conflicts in this global competition on national security cyber policy.
Head to Washington, D.C., and take the lead in this two-day cyberattack challenge, March 17–18. Also hear from keynote speakers, see tech demos, and network your way into a great career in national cybersecurity.
But, you've got to think fast! Registration closes January 31, 2017.
Take a test drive in Box's new wheels
Are you ready to trade in your old Box jalopy for a faster model with a bold new look and the latest gadgets?
Starting today, when you log into Box you'll be prompted to try out the all-new Box user interface.
The new Box experience features a cleaner look, faster uploads, a copy-paste function for files and folders, and the ability to reset your homepage to display just your favorite files and folders.
To learn more, visit the IU Knowledge Base or watch an overview of the new Box web experience from Box University.
But, wait! That's not all.
You can learn all about Box in an upcoming webinar with UITS IT Training.
Box: Access files, share, and collaborate from anywhere
Friday, January 27, 10–11:30am.
Questions about the webinar? Email ittraining@iu.edu, or call (812) 855-7383 (IU Bloomington) or (317) 274-7383 (IUPUI).
No need to be a mastermind to use a supercomputer
Sign up now for a Supercomputing for Everyone series workshop to learn how
Start your 2017 research right by taking advantage of the many supercomputing workshops offered in this year's Supercomputing for Everyone series, hosted by the pros at UITS Research Technologies.
Workshops start February 1, so make sure you register soon.
For a list of workshops and to register >>
Encourage. Empower. Advance. Promote.
The Center of Excellence for Women in Technology announces speakers for 4th annual summit
The 4th annual CEWiT Summit (formerly known as the Techie Women Have More Conference) is open for all to attend and will take place February 10–11, 2017.  
This year's event theme is: Encourage. Empower. Advance. Promote. 
Speakers include:
Karen Catlin, an advocate for women in the tech industry, a leadership coach, a TEDx speaker, and co-author of Present! A Techie's Guide to Public Speaking.
Tiffany Trusty, a self-described "code-writing monkey, entrepreneur, security jockey, mother, wife, and daughter."
Congratulations, Hoosiers!
IU students take top three spots in B-Start's second annual Demo Day competition
A trio of Indiana University students swept the second annual Demo Day business pitch competition—the capstone event for the B-Start pre-accelerator program developed by the Bloomington Economic Development Corp.
The winners were:
Finance major Zachary Burr (first place) for his venture, Tydee Laundry
Informatics major Christopher Podlaski (second place), co-founder of Plant Software
Entrepreneurship and international business major Wes Wagner (third place) for his company, Intask
More IT news and events