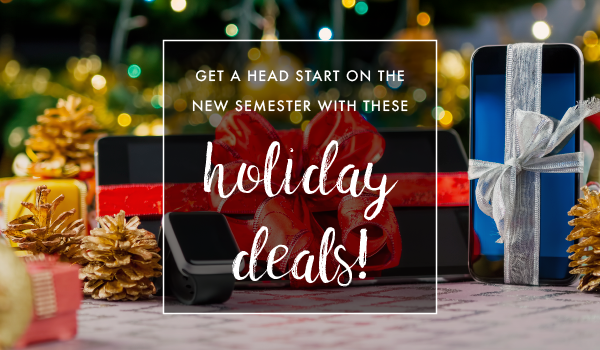 Faculty, staff: Protect your data with Two-Step Login
Bundle up before the holidays with an extra layer of security
The fall semester is winding down, with most of us wrapping up presents projects, submitting grades, and generally gearing up for 2017.
But don't forget one last thing for 2016: all faculty and staff must sign up for Two-Step Login as soon as possible.
Also known as two-factor authentication, Two-Step Login helps protect sensitive data and guard against increasingly sophisticated email and online scams.
IT Pros: To learn how you can help your faculty and staff activate Two-Step Login on their devices, visit twostep.iu.edu.
Time to celebrate the end of semester
Join the Center of Excellence for Women in Technology for pizza and games
Everyone is welcome to come to this fun evening on Wednesday, December 7, 6–8pm. Meet new people, get to know CEWiT a little better, and see the new CEWiT house.
See you there!
We are the champions, my friends!
IT Connections takes home the silver in Pride of CASE District V awards
Join the team of winners and subscribe to the IT Connections newsletter at itconnections.iu.edu to hear the latest and greatest from IT at IU! 
IT Connections, a monthly e-newsletter about the people and projects that power IT at IU, recently earned a silver award in the 2016 Pride of the Council for Advancement and Support of Education (CASE) V Awards Program. The publication scored the top award in the "Best Tabloid/Newsletter for Internal Audience" category, as no gold award was bestowed.
IU Online offers veterans, military students the chance to continue learning
Distance classes fill a need for service members, no matter where they are in the world
Army, Navy, Air Force, Marines: For current service members or veterans of the US Armed Forces, IU Online is a chance to advance their educations.
In fact, of the nearly 27,000 students who enrolled in distance classes provided through IU Online, more than 1,000 were veterans or active military members. 
To meet the needs of interested students, IU Online has increased its options and now offers over 100 degrees and academic certificates.
Staff: Take advantage of the upcoming 'useful leadership' presentation
This IT Leadership Speaker Series event promises to be a good one
Staff from any IU campus are invited to join the Center of Excellence for Women in Technology's staff alliance, IU Women in IT (IUWIT), and the IT Leadership Community for the next IT Leadership Speaker Series event.
Chris Foley, IU assistant vice president and director of online education, will present "Useful Leadership: Leading Organizational and Technological Change from the Functional Perspective" on Tuesday, December 13, 9:30–11am.
The presentation will be accessible from various locations around all IU campuses. 
Faculty: IT Training offers mid-December Canvas webinars
Get some last-minute learning in before end of year
Canvas is IU's learning management system. Make the most out of Canvas by gaining a new skill or two:
Canvas: First Look
Online
Tuesday, December 13, noon–1pm
Learn more and register >>
Canvas: Assignments and Grading Overview
Online
Wednesday, December 14, noon–1pm    
Learn more and register >>
Canvas: Organizing Content with the Pages and Modules Tools
Online
Thursday, December 15, noon–1:30pm      
Learn more and register >>     
Questions? Contact UITS IT Training!
Email ittraining@iu.edu, or call (812) 855-7383 (IU Bloomington) or (317) 274-7383 (IUPUI).
More IT news and events